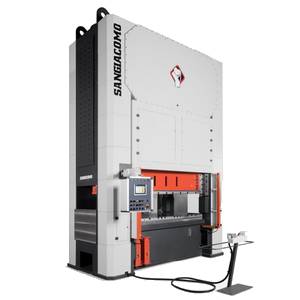 New Sangiacomo stamping press
It's official, we will receive soon in 2023, a new stamping press 250 tons SIANGACOMO!
Such new press will allow new possibilities in terms of precision for a better service to our clients.
This investment is typically linked to the Lomacy Industries development policy implemented to increase our capacity and offering new options tou our clients.
More in detail, this press will bring the possibility to manufacture longer tooling until 1,90 meters, equipped with a free advance and will be doted of a digital programming and tooling parameters storage.
This press can produce components with a thickness until 5 mm, do not hesitate to consult us for your new developments with materials:
steel,
stainless steel,
copper,
brass,
aluminium.
This investment will continue the company strategy launched recently by the acquisition of other similar investments to develop our skills and our capacity by the way thanks to innovative and efficient press.
Then we will be able to offer new options to carry on our industrial development in line with our clients.
The company Lomacy Industries would like to thank our valued partners and mainly the Région Auvergne-Rhône-Alpes during the present investment.